Mark Bode was born in 1963 in Utica, New York. He is the son of the legendary cartoonist Vaughn Bode. He attended the Art School in Oakland, was a fine arts major at School of Visual Arts in New York and studied animation and etching at San Francisco State University.
 His first professional job as a cartoonist was when he was asked to color his late fathers' black and white strip, "Zooks, the First Lizard in Orbit" when Mark was fifteen. Since then he has gone on to work as a tattooist, graphic designer and toy designer. He also worked with Marc Ecko and PUMA designing clothing and sneakers.
 Mark has been an invited guest at mural events worldwide. In addition to the work that you can see in the Bay Area, he has created murals in Ireland, Paris, London, Sao Paulo, Berlin, Barcelona, Melbourne, Australia, Hawaii and Art Basel Miami. He collaborated with the renowned mural artists, Osgemeos on a mural for the back of the Warfield Theater in San Francisco. In September 2017 he was commissioned to create a mural for the opening of the worlds only urban art museum, Urban Nation in Berlin.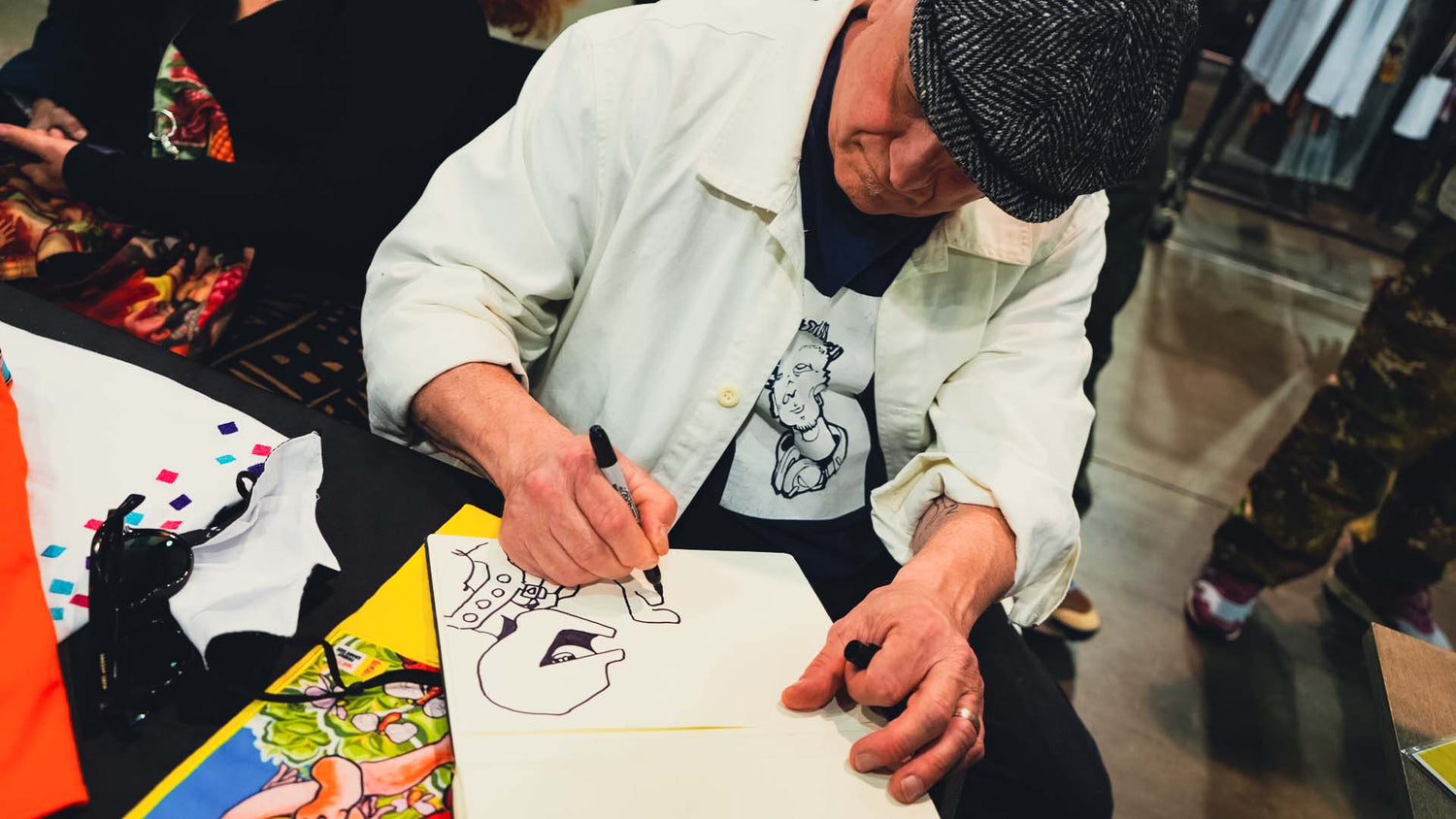 Comission Mark Bodē
Looking to hire Mark for a special project of yours? Are you looking to collaborate with him? For all inquiries please click below!
Contact Now